For Bookclubs
In About The Book
Home | Preview | Reading Guide | For Bookclubs | Buy
Dear Book Club Members,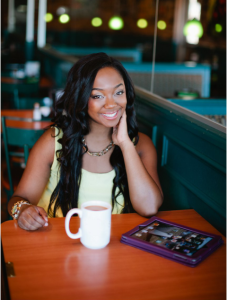 Thank you for your keen interest in my newest novel Everything I Couldn't Tell My Mother. This is a dream come true and the highlight of this journey is having the opportunity to share my passion with you. I'd love to connect with your group either in person or over the telephone to open up a conversation worth having.
This journey will take you into a battlefield marked with peer pressure, abuse, broken friendships, sexual discovery, teen pregnancy, self-loathing and more. Everything I Couldn't Tell My Mother is a life-changing story that will make you question everything you were ever taught about love & life and open up conversations that were once forbidden in the classroom and inside your home.
I truly respect people who stay strong when they have every reason to break down, but there's something absolutely beautiful about a woman who is unapologetically herself and is brave enough to be vulnerable during moments when she may be losing her grip on her family, life and or career. The challenges that come along with being a woman are endless and sometimes it isn't easy to "Lean In" or follow your intuition. The struggle is real out here. But guess what? You're not alone and you'd be surprised how many other women are standing right beside you and going through similar circumstances. So let's talk about it. Let's open our hearts, minds and souls. Thank you for inviting me into your homes and sharing this special moment.
If you belong to a book club, please send a photo of your group and the subject matter you'd like to discuss to info@pauleannareid.com with "Book Club" in the subject line. Feel free to use my reading guide. I will surely try my best to fulfill your request and I look forward to hearing from you.
p.s. If you've purchased your copy of the book, take a picture and tag me on one of your social media networks! There's nothing that makes me smile more than to see you happy too.
Peace & Love,